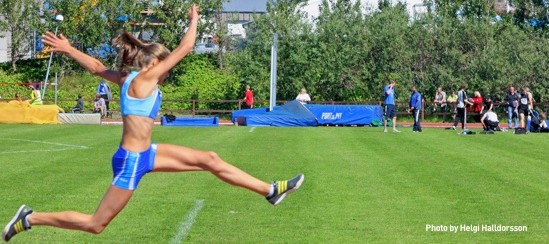 Value of Setting Small Goals
A new year! Welcome to 2014! January is the month of resolutions. Sometimes, it's the only month of resolutions. When February rolls around, the tenacity for achieving the year's goals starts to flail.
Whether the goal is to go undefeated or to lose twenty pounds, it seems as if we all have a tendency to bite off more than we can chew. Those big, grandiose goals become burdensome as enthusiasm fades and results don't come quickly.
With all our resolutions fresh in our mind, what steps can we take to ensure we achieve them?
The big principle successful people use to achieve goals is to set small daily goals that aid in accomplishing the bigger goal. Take Russell Wilson, for example. He often mentions his goal of bringing multiple Super Bowls to Seattle. Yet, his daily routines focus on the small details that will lead him to his big-picture goals. Connecting small goals to your long-term goals provides you with a mission and a vision. Your daily small tasks are your mission — the things you do to bring about improvement every day. Your big goals are your vision — the place you want to be at a future state. Carefully noting a mission and vision will provide that clear picture and lead toward results.
Gearing Toward State
Let's get specific; if you are a long jumper aiming to win the state championship, you expect the distance to beat will be about 24 feet. Currently, your jumps average around 22 feet. Your goal, then, would be to improve by 2 feet in the upcoming year to compete for the state title.
Like the goals of going undefeated or losing twenty pounds, adding 2 feet to your long jump will be hard to accomplish if you go out and practice everyday measuring yourself against the goal of 2 extra feet.
Instead, setting smaller incremental goals will help you achieve the larger goal and offer an easier route toward improvement. After some simple math, if you were able to improve your long jump by a centimeter everyday, you would gain the 2-foot improvement you are looking for. Such a goal would be easy to accomplish on a daily basis; it's only 1 cm.
The critical component here is to remain truthful about your progress and remain committed to these small improvements. 1 centimeter sounds much easier than 2 feet, but you have to commit to those incremental improvements and keep disciplined toward your goal. Every day offers an opportunity to work at a level beyond just going through the motions.
Keeping Those Resolutions
Why do so many New Year's resolutions end so abruptly? A big picture goal without the incremental steps toward such a big picture certainly contributes. A mission needs vision and a vision needs mission. There's nothing wrong with thinking big. As mentioned earlier, Russell Wilson has a big-picture goal of winning multiple Super Bowls with the Seahawks. But to support his goal, he arrives at the practice facility earlier than everyone else and lives his mantra of "the separation is in the preparation."
The same applies with your goals, whether it's weight loss or athletic excellence. Think big, but support the big idea with small, incremental goals. What's your separation in the preparation?