We have created a business that unites 4 key components of care to maximize full athletic and life potential.
We believe in our core values of Team, Inspiration, Development and Excellence for success in business, life and sport.
---
Brent George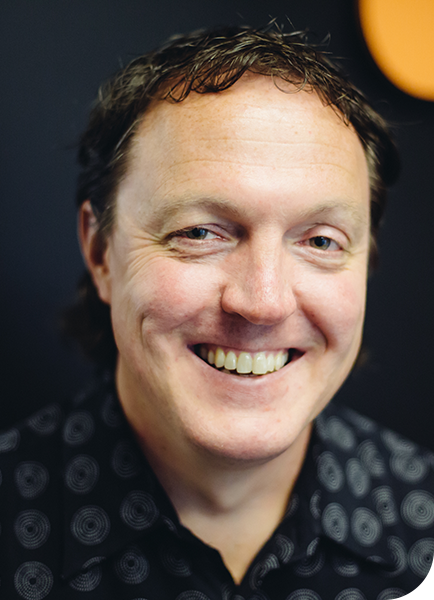 Brent George is the co-owner of G4 Athlete. Brent graduated from the University of Puget Sound Physical Therapy Program with a Masters of Physical Therapy in 1992. While studying at UPS, he met his wife, Kristi. They have 2 amazing, active, and delightful children, Makenna and Luke.
Brent has been involved in the physical therapy community for over 30 years. A clinic owner, director, consultant, coach, and instructor, he brings extensive experience to the service of his clients. Brent has developed a professional relationship with the NFL's Seattle Seahawks, MLS Seattle Sounders, WNBA Seattle Storm, NWSL OL Reign and is an official consultant to the University of Washington's Sports Medicine Program. He has worked with MLB's Seattle Mariners and professional athletes nationwide. Brent has worked with countless professional, Olympic, collegiate, and high school athletes locally, regionally, and nationally.
Brent continues his work as part-time faculty and guest instructor at the University of Puget Sound Doctor of Physical Therapy Program. He has been a guest lecturer for the WIAA Coaches School and Express. Brent has spent time consulting with major athletic shoe brands regarding biomechanical design.


Kristi George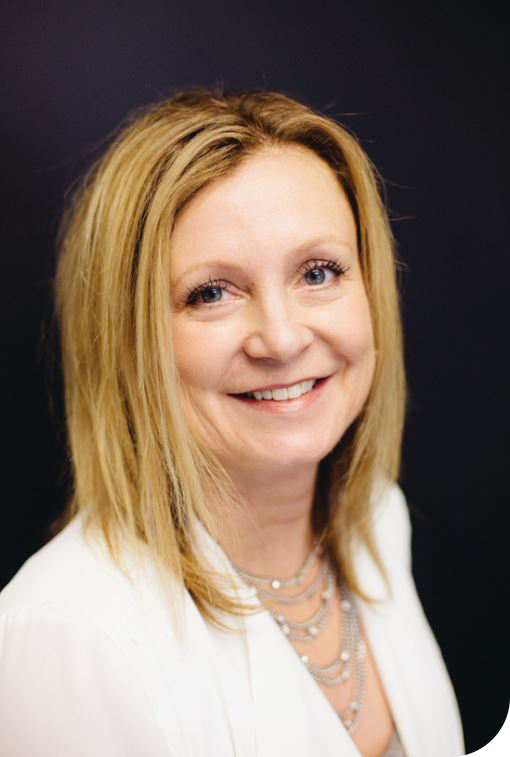 Kristi Bohoskey-George is the co-owner of G4 Athlete. Kristi graduated from the University of Puget Sound Physical Therapy Program with a Masters of Physical Therapy in 1992. She has helped to establish successful businesses in the past with her husband Brent George. Together they have over 25 years of experience owning and managing physical therapy clinics. Upon graduation Kristi spent 8 years treating patients and providing individualized care. Her professional involvement in physical therapy has developed from practitioner to operations. Kristi has elected to no longer maintain her license as a physical therapist, but remains active and educated in the health and fitness world.

Kristi has recently completed her certification with the National Academy of Sports Medicine. She will offer and conduct personal training sessions for G4 Athlete patients, family and friends. Kristi will bring a vast understanding and appreciation working with our clientele based on her previous history as a licensed physical therapist and exercise enthusiast.



Lauren Hunt
Lauren has participated in sports throughout her life, but wasn't exposed to athletic training and physical therapy until she reached UCLA. While completing her Bachelor's Degree in Physiological Science, she was accepted into UCLA's Sports Medicine Internship Program and assigned to the UCLA Baseball team. After three years in the UCLA Athletic Training Room working with Division I athletes that culminated with a trip to the NCAA College World Series in 2012, Lauren knew that she wanted to pursue a career in sports medicine and provide preventative and rehabilitative care to athletes of all ages.
On the recommendation of a friend who also worked as a Sports Medicine Intern at UCLA, Lauren applied to and was accepted into a dual degree program at Shenandoah University in Virginia. Shenandoah's unique program allows graduate students to pursue a Doctorate in Physical Therapy and a Master's Degree in Athletic Training simultaneously. As part of her graduate curriculum, Lauren had the opportunity to travel across the country and work with athletes of all ages and skill levels. Her clinical experience has included work with high school, college and professional athletes, including NFL Combine hopefuls during an internship at EXOS in Phoenix, Arizona. Lauren completed her graduate education earning her Master of Science in Athletic Training and her Doctorate in Physical Therapy in 2016 after a final internship with the University of Washington Huskies Football program. It was during this internship at UW that she was introduced to Brent after a player was referred for custom orthotics.
Lauren continues to enjoy all athletic and recreational activities and is an avid runner, having completed multiple half marathons with plans to complete more in the future. She lives in Seattle with her sister who works at Amazon.
Royale Rand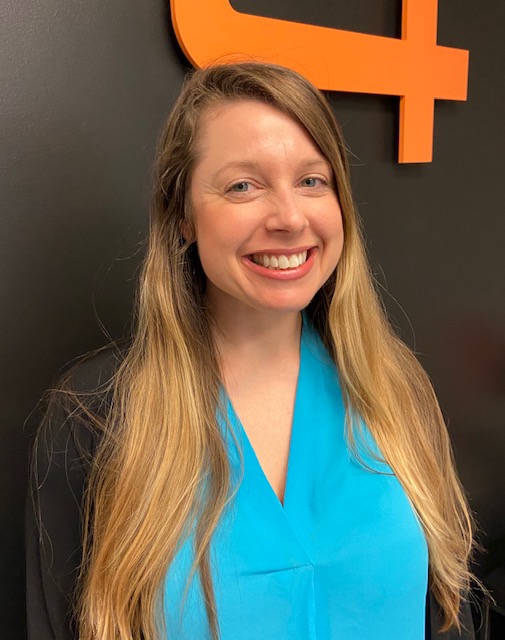 Royale Rand is a Physical Therapist who works with active people to optimize their rehab experience in order to return them to performance pursuits stronger, faster, and healthier. Royale knows that the rehab process is individual for everyone. She has worked with a variety of people including military personnel, expectant mothers, & professional athletes. She tailors the rehab approach to meet the unique needs of the individual.
In addition to a Physical Therapy doctorate from Belmont University, Royale holds a Masters in Kinesiology and is a Certified Strength & Conditioning coach with 10 years experience in the physical performance realm. She is originally from North Carolina and has fallen for the infinite possibilities for adventure and outdoor activities in the PNW. She enjoys spending time with her family and friends and is truly grateful for all of their support.
Christopher Smith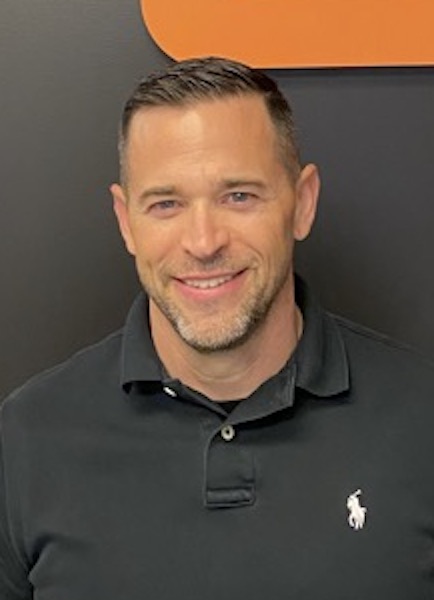 Chris has been a Seattle native since 1993 and loves the Pacific Northwest. He worked in the technology industry for a few years then decided to go back to school where he graduated with a Doctorate of Physical Therapy in 2009 from Andrews University in Michigan. Chris has 3 adult children that also live in the Seattle area. A lifelong passion for exercise and kinesiology is one of the reasons Chris pursued a career in physical therapy. He played many sports growing up which lead him to coach several high school teams including swimming, baseball, basketball and volleyball. Chris is also an avid weight lifter and integrates his love of coaching and strength training into his PT practice.
Outside of his professional life Chris is an outdoor enthusiast and spends many of his weekends hiking and camping. And… he loves his dogs! You may see him walking his German Shepherd and English Shepherd outside the clinic on his breaks.
Shannon Riley, DPT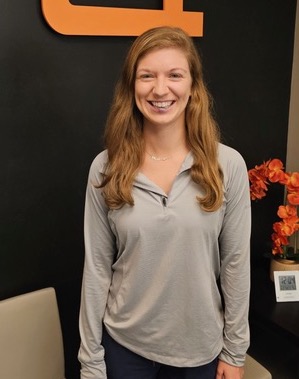 Shannon was born and raised outside of Philadelphia, PA and recently moved to the Pacific Northwest in May of 2023. She and her husband live in Seattle with their dog Archie Shannon graduated from the University of Delaware with a Doctorate of Physical Therapy, a Masters in Clinical Anatomy, and a Bachelors in Exercise Science with a minor in Sports and Conditioning. During her studies at UD, Shannon had the opportunity to assist in a research study on sports related injuries with the Division 1 men's soccer and hockey programs which lead her to pursue sports medicine and rehabilitation as a career. Shannon played club lacrosse during her time at University of Delaware and also enjoyed field hockey while she was in high school.
Shannon loves being a physical therapist. She loves building strong relationships with her patients, and coaching them through individualized rehab programs to help them better understand their bodies, achieve their specific goals, and get back to the sports and activities they love.
When Shannon is not working with her patients, she enjoys running, hiking, golfing, and exploring all that Seattle and the PNW have to offer. She is excited to be in a city with a strong sports culture, but will always be cheering on the Philadelphia sports teams.