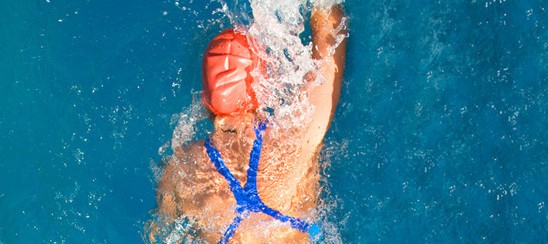 For any young athlete, managing obligations between school sports and select sports can be challenging. Even if the game schedules don't overlap, submitting to different training regimens and contrasting coaching philosophies creates difficulties.
Could you imagine a world in which high potential athletes work under a comprehensive athletic development umbrella?
Perhaps Australia provides a foundation.
Australia's Example
The Australian Institute of Sport (AIS) is a sports training institute developed by the government-funded Australian Sports Commission that targets gifted athletes and creates a foundation for professional success.
Photo by Michael Lokner
AIS develops athletes through a mixture of skilled coaching, world-class facilities, and innovative sports science services. The institute works closely with young athletes helping them achieve their highest potential through an integrated program.
Discerning a disconnect between grassroots youth athletics and high performance sport, the Australian Sports Commission seeks to establish a comprehensive sporting culture—one avenue of which includes AIS.
Before the 2000 Olympics, Australia possessed a disconnected sporting landscape. Instead of viewing fellow Australian athletes as team members, most held a dog-eat-dog view of competitive sport. Now, AIS partners with coaches and athletes helping them optimize training and shifting culture in the process
Jackie Fairweather, the Triathlon Head Coach at AIS speaks of the dramatic shift in culture for Australia's triathletes:
"We now have a program in which, at the elite level (and filtering down to junior squad programs), we bring the athletes and their coaches together in squad environments and use the support of the Australian

Institute of Sport (AIS) and national team staff and structure. Athletes and coaches see the benefit of all coming together to optimise the development of the group as a whole and ultimately, of each individual. Even though the athletes still have their individual training needs and all definitely want to individually win the major titles, the feeling has become, 'If I cannot win, I want another Australian to win' (which is quite the antithesis to the culture pre-2000!). There is now a trust that the infrastructure is trying to support each athlete to be the best they can be, but also for the good of the sport as a whole."
Connecting this shift in culture with results, AIS has proven time and time again to punch above its weight. While most people gauge olympic success by the overall number of medals won per country, a better factor of sporting excellence resides in medals per capita—a statistic Australia often dominates.
Not only has AIS created a culture oriented toward success, the institution backs up these claims with tangible results.
Let's Follow Australia's Lead
So, how can we translate the success of AIS in the USA? First, let's be clear that another government program is not the answer. We can, however, reproduce AIS concepts and culture. Perhaps it starts at the local level? Maybe through private funding or booster clubs? Such results could even occur through partnerships with professional sporting leagues like the Play 60 campaign from the NFL.
Photo by Phil Snyder
Our youth need direction. Just look at the staggering youth athletic injury statistics. Of course, these notions do not suggest that we miss the mark on the whole. Fantastic results occur in small measures across the country. Additionally, there is a high level of youth involvement in sports. We want to play the game, sometimes we just don't know the best possible way to achieve the task.
But, a comprehensive approach to sports science would alleviate much of the worries young athletes face as they ramp up to higher levels of competition.
The athletic landscape is rife with opportunity for an integrated approach. Our athletes would have no need to worry about contrasting athletic philosophies.
AIS is doing something right. If you are a young athlete looking to take hold of your development or a parent of such an athlete, you ought to consider the potential of such an integrated approach no matter how it is realized in the USA.
What is your experience with local athletic programs? Do they conflict with each other? What are your thoughts on AIS? Does it make sense to have an integrated program dictating training and coaching techniques?
Share your thoughts below.